Bill Jones Roofing Contractors
When thousands of Naples roofs need a roofing contractor to take care of them, you know that it's gonna be us!
Why Hire Bill Jones Roofing for Your New Naples or Bonita Springs Roof?
"We take pride in all the Naples and Bonita Springs new roofs we install.  We also take pride in  our employees. That's why we only hire experienced, and well-trained roofing professionals to take care of our customers roofing needs. Bill Jones Roofing does not subcontract, temporary hire, or cut corners that may jeopardize a customer's roofing system. We expect a certain level of excellence from our workforce and they, in-turn, expect to be compensated.
 A lot of other local roofing companies may "Pay by the roof" urging their workers to lay roofing material faster in order to be paid more. We pay our workers by the hour, which, allows them to concentrate more on the quality of the roof rather than how fast the new roof is installed. 
As roofing material costs all over the United States continue to rise, Bill Jones Roofing understands how important it is to save our Naples roofing customers money. We work closely with suppliers to stay ahead of increases and pass down as much savings as we can to our customers. At the same time, it is extremely important to us to still deliver the same excellent quality work that is and should be expected from a Naples FL roofing company. We do not have the lowest or highest prices in Naples and Bonita Springs but, we do have the best work!"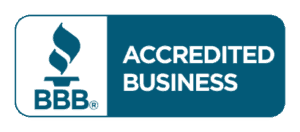 Our mission has been to provide our roofing customers with an exceptional new roof at a reasonable price. Bill Jones Roofing Contractors specialize in new roof installations, re-roofs and roof repairs for residential and commercial roofing jobs. Our goal is to exceed customer's expectations from the first phone call to the completion of the customers new roof.

– William (Bill) E. Jones – President of Bill Jones Roofing Company – Naples Roofing Contractor

 
A Licensed Naples Roofing Contractor
At Bill Jones Roofing and roofing repairs, we take pride in every roof and strive to deliver the best customer service in the Industry. From small residential roofs to large commercial roofs, new tile roofs and old metal roofs, we treat every roof as if it were our own. This Naples roofing contractor guarantees our work and provides a clean and safe environment during and after the contracted roof is completed.
Trusted Naples Roofer For 35 Years
We want our roofing customers to be happy with our services from the first phone call, during the pricing process, throughout the course of the roofing project, and most importantly, with their new roof or repaired roof. Our goal is to have our Naples roofing customers pull up in their driveway and be very satisfied and happy they have picked Bill Jones Roofing.
We Deliver a Quality Roof
Bill Jones Roofing work closely with our customers to find the best fit both financially and product wise, and we deliver what we promise. When you call, we answer. Plus, we are here to service our customers well after the new roof is installed.
A Roofing Contractor For Everyone
You don't just want to find a good Naples or Bonita roofing contractor that gets the job done; you want a roofing contractor that strives for excellence and delivers it with each and every finished roof. That's Bill Jones Roofing. No matter how big or how small your roof or repair is.
Residential Roofs Worked On
Commercial Roofs Installed
[tm_pb_cherry_projects_terms admin_label="Projects Terms" term_type="category" listing_layout="grid-layout" load_animation="loading-animation-fade" column_number="3″ post_per_page="8″ item_margin="0″ column_number_laptop="3″]   [/tm_pb_cherry_projects_terms]